ArchiSoccer Cup

News Report
Fortnightly update 30 Nov
Author: Adrian Doohan, 30/11/18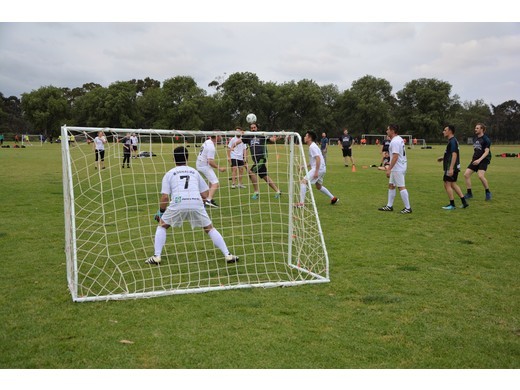 Hi All,
The season is now up and running and the weeks are zipping by in the run into Christmas. There is a great buzz down at Ross Straw Field on Tuesday and Thursday evenings. The weather has been somewhat unfavourable for a few of the game nights, but hey it's Melbourne and that is to be expected. Any games that were missed have been rescheduled to the end of the home and away season.
We've also had a new team, "The Institute" joining the ranks of Division 5 this week. They had a challenging opening game against strong opposition but enjoyed being part of the league. That takes our registration to over 900 players this year which is unprecedented for ArchiSoccer. Admittedly not everyone plays every week, but as the Captains well know you need a reasonable squad just to make up a team each and every week.
There are two games left before the break and we look forward to seeing everyone at our Christmas Soiree. Details are in the image attached.
Adrian Doohan
Coordinator