ArchiSoccer Cup

News Report
Qualifying Finals wrapup
27/02/19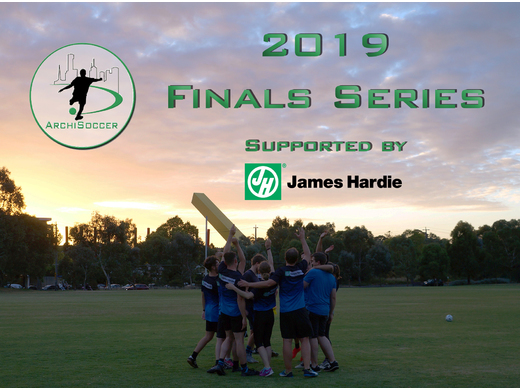 Results:
BLP 0 : 6 John Wardle Architects
EmAGN 1 : 1 Clarke Hopkins Clarke (Pen 1-2)
Woodsbagot 1 : 5 MAP Architecture +
i2C Design 2 : 0 K2LD
Architectus 1 : 0 COX
DeNova Group 7 : 1 STH PTA +
JCB + 1: 2 Sora Interiors
CHT Architects 8 : 1 Weston Williamson


John Wardle had a convincing win over BLP who were missing their main talisman and All-star Omar Bokhari. They will now progress to meet Plus Architecture + who have only conceded 3 goals all year and promises to be a much tougher prospect.

EmAGN have had another solid season in division 3 and took Clarke Hopkins Clarke from Division 1 all the way only to lose out 2-1 in a penalty shootout. The first for the year and it is a tough way to exit the competition, click here to re watch the shootout, captured by Daragh Doyle from Graphical thread

WoodsBagot re-entered the league after a hiatus for a number of years and stamped their mark on the competition with a first year finals campaign, only to be cut short by the dominant MAP Architecture +. Winners of 2 years ago and will be expected to go deep into the finals series.

K2LD having won 7 of their 9 games for the year would have fancied themselves against i2C, but i2C though otherwise and knocked 2 past them without reply and now face the gaol machine of NH Architecture in the next round. NH have scored the most goals of any team in any league this year with 51 goals, and an average of 5.6 per game. Interestingly the second highest goal scoring team is i2C with 50 goals. This game promises to be quite the shootout.

Architectus clawed their way into the finals in a hotly contested Division 1, but were not about to give up their spot easily having worked to hard to get it. COX stood in their way but were unable to stake their own claim with a closely contested 1-0 defeat. They will face the undefeated SJB this Thursday
New comers STH PTA + have had a stellar season in Division 5, however recently lost their playmaker Domenic Martens with an ACL injury that will see him sidelined for the rest of the year. We wish him well in his recovery. DeNova Group are always solid in the finals, and this year being no exception easily brushing aside STH PTA + 7-1. They now progress to meet last years grand finalists Bates Smart, who will be looking to go 1 step further this year. 2 uncompromising sides that will be decided by whoever blinks first.
Sora Interiors despite losing their regular keeper Deniz Varol managed to hold on by defeating JCB + by 2 goals to 1. They will now play Hassell in a game that is anyone's guess.
CHT started the defence of their title is comfortable fashion by dispatching new comers Weston Williamson in an 8-1 demolition. They are hitting a good run of form at the right time of the year and will be tough opposition for the undefeated division 2 champions Gray Puksand +. We are billing this as the game of the round and one to watch this Thursday.