ArchiSoccer Cup

News Report
Quarter finals Wrapup
13/03/19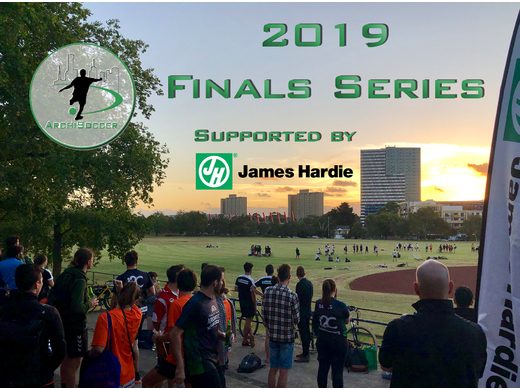 MAP Architecture + 10 - 0 NH Architecture
Architectus 1 - 3 Bates Smart
Plus Architecture + 2 - 0 Clarke Hopkins Clarke +
Sora Interiors 1 - 4 Gray Puksand +


MAP+ V. NH Architecture

MAP went into the game as clear favourites, having dispatched their previous two finals opponents by a comfortable 4 goal margin in each game. NH however were worthy quarter finalists topping Division 3 and amassing 51 goals in 9 games to get there. The game had the potential to be a shootout, it was a question of who would let in the least amount of goals. That didn't quite come to pass and NH found themselves on the back foot early with a back post deflection. They never really looked like recovering from there and went in at the break 3-0 down. The second half was the shootout we'd been anticipating but on one side only. NH were outplayed, out-gunned and outscored. Mo Kuruco bagged himself a hat trick whilst Ilaria Federici scored a brace for the second week in a row. The game finishing 10-0, a one-sided encounter that nobody had anticipated and marks NH's first loss for the season. MAP are now firming up as the favourites for the competition but will have to get through the Division 1 champions Plus Architecture first in this week's game.


Architectus V. Bates Smart

Architectus and Bates Smart met for the second time this season, and Architectus were hoping for a different outcome this time round. With a spot in the semi final up for grabs tensions were high to begin with. Bates grabbed the early lead after a great cross to split the game wide open. Andy Ferguson from Architectus was increasingly busy between the posts and kept them from being blown away early. Bates scored again before the half time break in controversial circumstances from an apparent free kick that was not called resulting in them scoring.
Architectus came out firing in the second half still with the hope of pegging them back and although they did hold their own sharing a goal a piece they were unable to overturn the damage done in the first half. Bates now advance to the semi finals and will face a buoyant Gray Puksand +.


Plus Architecture+ V. Clarke Hopkins Clarke

In the other all Division 1 clash the champions Plus Architecture faced fifth placed Clarke Hopkins Clarke. The last time they met there was nothing between them sharing the spoils 1 a piece. The game started in much the same way, it was scrappy football and neither could get the upper hand. Unfortunately for CHC they had a hand ball in the box late in the first half. Marco Sartori coolly stepped up and drilled one home to take a half time lead. Plus are the masters of defence and they are tough to break down when you are pushing for a goal you inevitably leave yourself more vulnerable at the back. They are at their best when they are allowed to play counter attack football and that is exactly what they did. Peppering the CHC defence it was a matter of time before that man Marco popped up to score his second for the game and rounding out the scores 2-0. They will now face MAP architecture who have amassed 64 goals for the season, the most of any team. Plus on the other hand have only conceded 5 for the season. And whilst one might think that MAP are favourites, Plus came out on top 3-1 when they played a mere two months ago. They both know each other's game well and it'll be an interesting one to watch this week.


Sora Interiors V. Gray Puksand+

Sora's confidence was running high after a 5-0 demolition of Hassell the week before and they were looking to avenge the loss of their sister company CHT at the hands of Gray Puksand +. Their opposition, Gray Puksand + had other thoughts and were hoping to make their first ever appearance in a semi-final. They took control of the game and had some early chances and found the back of the net twice in the first half. Sora seemed out of ideas on how to control Gray Puksand's play-maker and goal scorer Adam Dwyer who was playing an absolute blinder.
Sora did manage to peg one back in the second half but not without Gray Puksand + adding a further 2 to their own tally to finish the game 1-4. Sora gracefully exit stage left to the same hands as CHT but will be proud of an impressive inaugural season in ArchiSoccer. Next up is Bates Smart for Gray Puksand. It promises to be an enthralling encounter that is anyone's guess.