ArchiSoccer Cup

ArchiSoccer Cup
Melbourne's Architecture Soccer League
Welcome to ArchiSoccer.
Archisoccer is a Melbourne based mixed gender social soccer league promoting community, diversity, equality, health and wellbeing. This year will mark our 19th year of competition during which time we have become a highly anticipated fixture of the Melbourne architectural industry calendar.
We work in an industry that is beset with long hours and stressful work environments. We at Archisoccer are passionate about getting architects, young & old, away from their desks and into the outdoors for a kick in the park. We give firms a social platform to reduce stress, promote exercise and reconnect with colleagues and industry peers outside of the work environment. Matches are played weekly over a 5 month period during daylight savings and continues to be the most successful intra-office social sporting activity currently operating in the Melbourne CBD.
We anticipate over 1000 registered members this year including Architects, Interior Designers & Documenters from the top 60 architectural practices in Melbourne. The league is run across multiple divisions with approximately 10 teams per division. Each team will play a minimum of 9 games in a league format and the top teams will qualify for an amalgamated finals series.
The 2019/20 competition will commence in early November 2019 and will run through until the end of March


The ArchiSoccer Team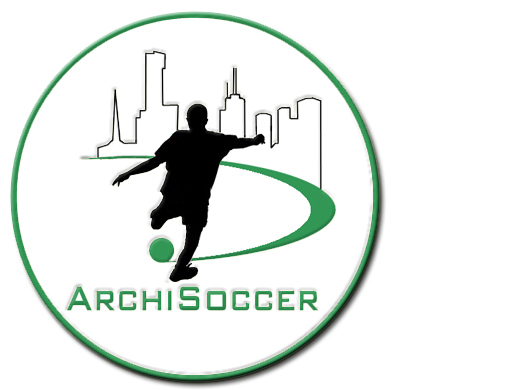 Weather

4 MPH SW
93% humidity
Tue

18°C
7°C
Wed

18°C
13°C
Thu

19°C
11°C
Fri

24°C
12°C