ArchiSoccer Cup

News Report
​Fortnightly update 11th Feb
11/02/20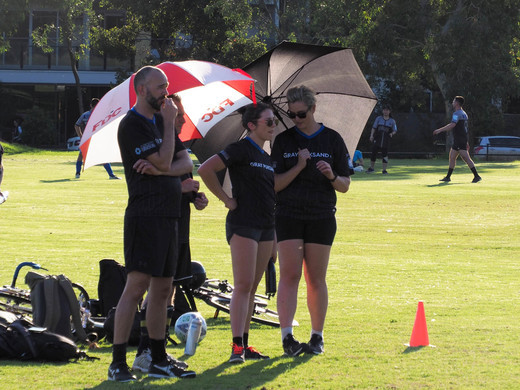 Hi all,
It's hard to believe that we are almost done with another season of ArchiSoccer. It seems like we were only getting into the groove of 2020. The league games have officially finished, though there are a few makeup games that were missed during the course of the year due to the extreme weather conditions and hazardous air pollution. There are still many combinations and permutations to play out as teams make a final dash for the cut off line and finals qualification . Congratulations to those that have already made the cut and for those that missed out we hope you had a very enjoyable season. We do hope you can join us through the finals series and come along for our Presentation night on April 2nd . More details to follow
The finals series as always will see the top half in each division qualify to go into a single draw for a chance of playing in a grand final on March 26th. No team has successfully defended a title since Hayball in 2005, when the league was considerably smaller and that tradition will continue this year as MAP Architecture have not made the cut this year. They lost some key players in the off season which was detrimental to their 2019/2020 campaign.
For those that are struggling with the prospect of having no more games for another 7 months. We still have full use of the ground for another number of weeks. If you would like to organise a friendly with another office. Let us know and we can see if we can accommodate you.
The all-stars game was another successful event. A massive thank you to Deltek for hosting the evening. We had almost about 150 spectators who were suitably impressed by the quality of on field football. The best of the Thursday teams prevailed over the Tuesday teams by a scoreline of 3-1. However after a stewards enquiry it was uncovered that the Thursday team had only played with 1 girl for the first half of the second half, resulting in a 2 goal penalty. With a finishing scoreline of 1-1 bragging rights had to be shared.
Congratulations to Jackie Mangubat form Gray Puksand . She was unanimously voted best on ground for the All-star game. A dominant display, and I'm sure she'll be one to watch in finals.
A big thank you to all who came out to watch and also to those who contributed to the ArchiSoccer Bushfire Relief Raffle and to all that contributed prizes and especially the amazing team at BT&P who organised it all.