ArchiSoccer Cup

News Report
Fortnightly update Mar 02
02/03/20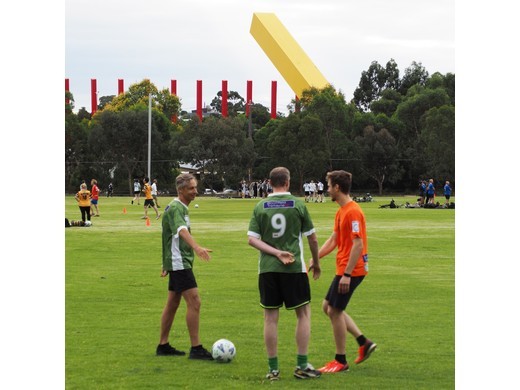 We are now down to the final 16 of this year's competition, which is very exciting and congrats to those that are still in the mix. Unfortunately however for the other 40 teams it means that their season is all but done for another year. We certainly hope that you enjoyed that summer kicks in the park, the sunshine, the beers, the pizzas, the chocolates, the laughs, the celebrations with team mates. We hope you can all join us for one last celebration at our end of season bash on April 2nd as we relive the season that was. Details available here.
We had some great games in last week's qualifiers and it looks like we are set for some cracking games this Thursday too.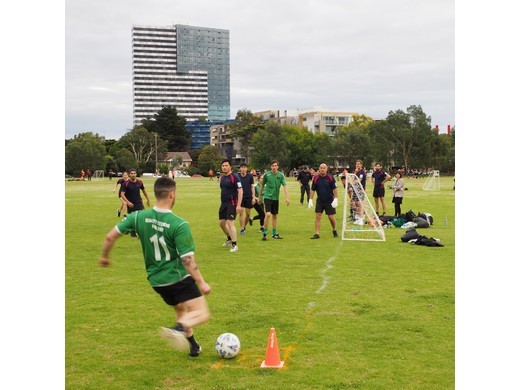 With finals comes the excitement of everyone being in the same big melting pot and it does not always go to plan as CHT experienced this week. CHT have won the entire competition twice in the last 4 years but were unable to penetrate the defence of newcomers Telha Clarke. No strangers to the competition as individuals for other offices but the first time playing together. The Thursday Div 3 team held firm and took the game to extra time and penalties. For those that have had the pleasure of taking a penalty in ArchiSoccer, it is an intimidating place. Those little goals look very small indeed when it feels like the whole world is watching. Scoring is not an easy feat and can often be a bit of a lottery. Fortunately for Telha Clarke they had the winning ticket this week and progressed against the odds to the next round. They new face fellow newcomer the Fitzroy falcons who are a conglomerate of Willam's Ross architects. Law Architects, NMBW & Kennedy Nolan. They will need to get together for a boardroom discussion this week on how to break down the Telha Clarke defence who have only conceded 5 goals all year.
Another notable loss was Metier 3, who have had a stellar season in Tuesday Div 1. Arguably their strongest season in 10 years since they finished runners up in the competition. They were favourites going into the games but played without their star striker Hashim Fakhreddin who has amassed 16 goals this season at a rate of almost 2 a game. A notable loss that saw them crash out , no doubt disappointed after such a solid year.
It was also a challenging week for our Landscape architects as Tract, GBLA and Aspect all crashed out of the competition to Bates Smart, Wood Marsh and Brand Architects respectfully.
The Thursday 2 division was the biggest casualty of the qualifiers loosing 3 of the 4 teams in the qualifying round, namely, JWA, Hayball and JCB.
We Look forward to seeing you all down at the park for the round of 16 clash. Autex will be doing beer and Pizza this week.