ArchiSoccer Cup

News Report
Grand Final Preview
19/03/19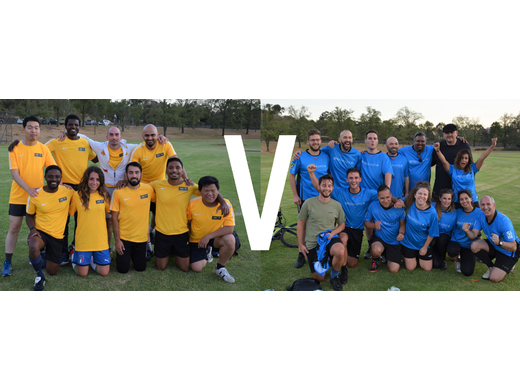 We started the year with 49 teams and after 5 months of play, extreme heat, biblical rains, 239 games, 1,141 goals and a lot of fun we are now down to the final game of the season.

Division 1 V Division 2, MAP Architecture + V Gray Puksand +.
MAP have scored a total of 68 goals this season and only conceded 23. 28 of those goals coming off the boot of Mo Kurucu the top goal scorer in Division 1. Gray Puksand have scored an equally impressive 59 goals this season and conceded 25 goals, Adam Dwyer the top goal scorer in Division 2 lays claim to 30 of those goals.
Both teams play a fast-paced skilful brand of football that makes it very hard to predict an outcome. MAP may have a slight advantage in that they have been in this position before and lifted the trophy in 2017. Though they may have to do it without their lightning fast winger Alfred John who sustained a knee strain in the semi-final. He will undergo a fitness test on Thursday to confirm his availability. Conversely this is very new territory for Gray Puksand, who have never been this far in the competition. However, veteran defender Roger Borlard has been here before with Hayball and will be able to offer some guidance in the run up to the big game. They will bring a full strength squad into the final, which will in itself be a challenge for manager Francesco Perrone as he tries to coordinate a squad of 15 players around six positions. The extra run is great to have but maintaining structure and continuity can always be a challenge.
The bookmakers are edging this one to Gray Puksand at $1.90 whilst MAP are at $2.10. I'm not sure we would all agree on those odds but the bookmakers have been pretty right through this finals series.

Looking forward to a great game and we'll hopefully see you down at Wesley College to show your support at the 6:00pm kickoff. The game will be played on the front oval.

A gentle reminder that there will be no alcohol permitted at the game on account of the venue being a school but we will pop down to the College Lawn for a few beers afterwards.