ArchiSoccer Cup

News Report
Happy new year to all our ArchiSoccer teams
Author: Adrian Doohan, 13/01/20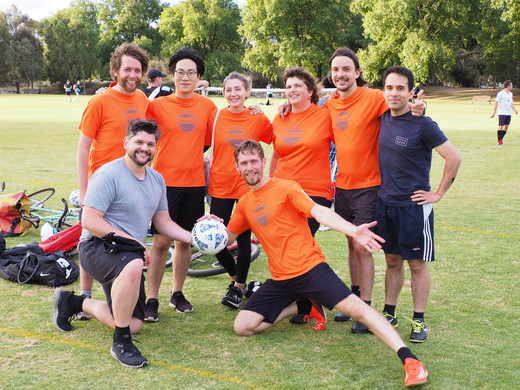 Hi All,
Welcome back to all our ArchiSoccer players and supporters and wishing everyone a very happy 2020. We hope that everyone stayed safe as the heartbreaking bushfires swept across the state and country. With so much destruction and loss of life, 2020 will be challenging for many and for the years to come.
It's hard to believe we are commencing on the third decade of the century and equally hard to believe that we are already into the second half of the Archisoccer season. With five weeks already played we only have 4 weeks remaining and a further 2 weeks allocated for makup games that may have been missed during the year.
As the games tick by we get closer to the business end of the season. Finals will officially commence on the 25th of February. Good luck to those still vying to make the cut for a shot at the title. The full finals fixture will be published later this week.

We would like to say thank you to all that came along to our Christmas party, we had a fantastic turnout once again.
We will host out annual ArchiSoccer All Star game on 30th of January. It will be played directly after the regular Thursday games. For the Thursday night players, stay around after your regular games, for the Tuesday players please join us on the Thursday for a few beers and some quality football.
Also, a big thank you to our sponsors. The post-game events in the park on both Tuesday and Thursday night have been very well attended and the feedback from everyone has been really positive. We have many more lined up for the second half off the year.
See you all on the field soon.